Habonim cryogenic TOP ENTRY ball valve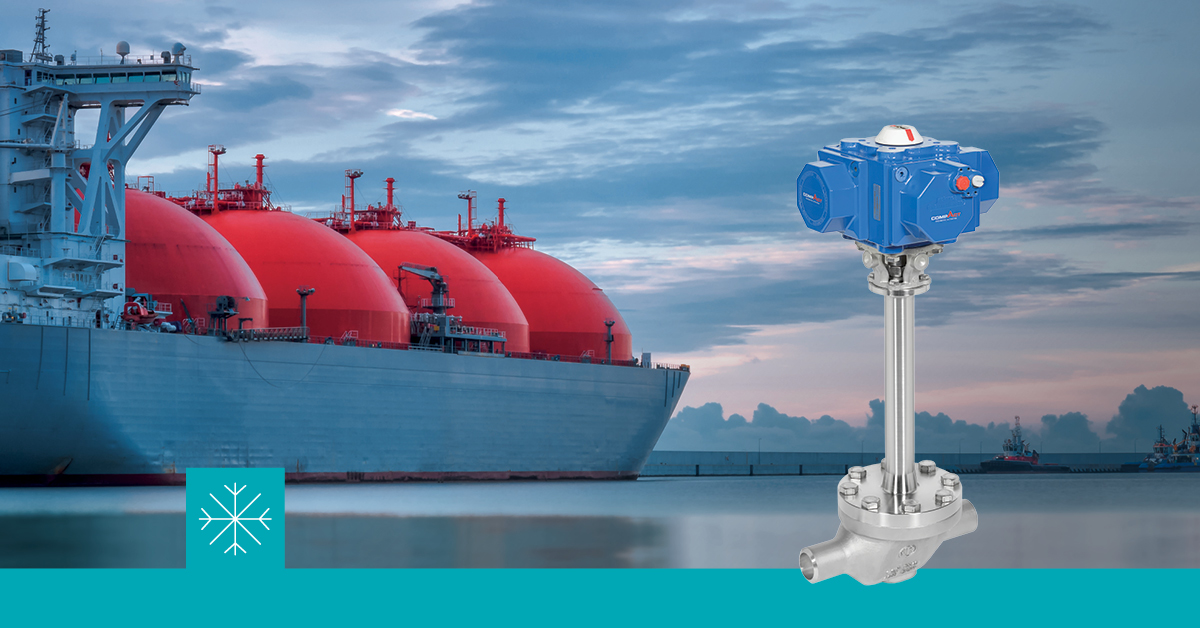 In the LNG industry today, the significance of top entry valves is continually growing, driven by rising awareness of the need for these type of valves as well as design code demands, especially in cryogenic and marine applications.
Both offshore and cryogenic pipelines are greatly affected by mechanical stresses, coming either from a ship motion and vessel deflection, or from high contraction and expansion levels, caused by temperature fluctuations during the process.
Taking all these factors into account, it's clear that the pipelines need to be exceptionally rigid, with minimal leakage points such as flanges or threaded connections.  However, enhanced rigidity and pipe integrity may be achieved only if the system components are constructed in one piece and are firmly integrated with the piping by welding or similar method to form a "one-piece" structure.
Top Entry Solutions
The Top Entry valve is the ultimate solution for these challenges due to its one-piece body construction – providing high integrity with the pipeline on one hand and inline serviceability on the other.
However, valve construction of this kind presents major engineering challenges, since all its inner parts have to be placed and assembled via a single and relatively narrow top opening.
With a typical top entry valve, the main hurdle of an assembly or maintenance crew usually relates to the complexity of assembly and disassembly of the valve inner parts, the time-consuming process, and the need for special tools and jigs which need to be operated by a highly skilled staff.
Habonim's top entry valve design addresses and solves all these issues.
HABONIM Top Entry Cryogenic Ball Valves 50 Series – Innovative Design
Habonim's bidirectional top entry cryogenic ball valves (50 series) are a modern adaptation of a trunnion ball valve with top entry construction and patent pending innovative design concepts.
Fully bidirectional and free of closed cavities
The unique patent pending design includes only one Double Piston Effect (DPE) dynamic seat, allowing the valve unconditional bidirectional sealing under full Δp, as well as relatively simple construction with minimal parts and no closed cavities. These features provide all the benefits of the high flow (Cv) of a ball valve with no restriction on flow direction or sealing, and with a safer design for cryogenic use.
Unmatched in-line serviceability
The valve's  innovative design offers easy in-line serviceability with minimal effort and simple tooling needed to carry out dismantling, replacement and reassembly of the valve parts.
A unique patent pending supplementary optional body extender elevates the valve's bonnet above a piping insulation when installed, allowing the valve to be serviced without removing the insulation or the use of special insulation boxes for the valve. Once the valve bonnet screws are open, the crew has direct access to the valve's inner parts for full maintenance and replacement of all inner parts and sealing. This unique design enables a full valve renovation to be carried out inline and without the removal of any insulation parts.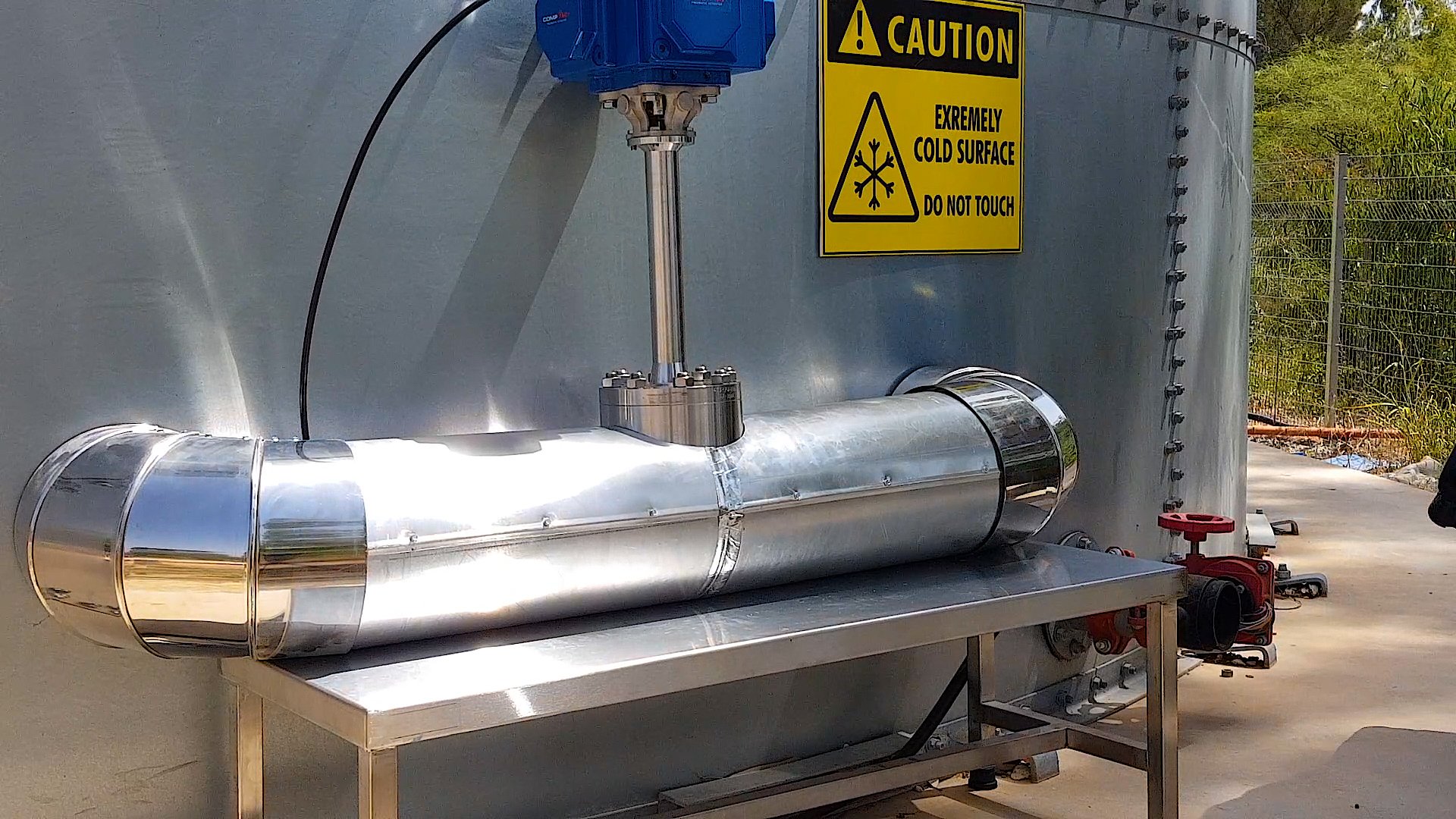 Caption:
The Top Entry valve allows full in-line serviceability and the piping isolation to be installed on the valve with no need for a special valve insulation box or thermal isolation blankets, using the optional body extension.
Total HermetiXTM Integrity package
The Top Entry 50 series is fully equipped with Habonim's Total HermetiXTM integrity package: The valve stem is a Habonim patented HermetiXTM type, tested and certified for fugitive emission standards ISO 15848-1 and API 641 sealing and offering a guarantee of up to 500,000 cycles with no maintenance.
The valve has a double body sealing between the bonnet. The seal combines an inner polymeric seal and outer graphite seal to prevent any graphite contamination to the media, while maintaining a fire safe seal. The exceptional sealing to the atmosphere offers improved safety during use and prevention of environmental contamination.
The entire valve is fully fire-safe as required by many CNG, LNG, marine and other applications.

Please find what is total hermetix here !
High Performance, Low Maintenance
Top entry valve offers easy installation and maintenance
Full Δp bidirectional
Free of closed cavities — no need for special pressure relief mechanism
HermetiX

TM

, ISO 15848-1 and API 641 for fugitive emission steam sealing certification
Double body sealing
Fire safe
The bidirectional top entry cryogenic ball valves are fully tested, undergoing production testing according to EN 12266-1, API 598 and API 6D (number: 6D-1278). Cryogenic testing (BS 6364) and marine classification (DNV GL, LR, BV, ABS, KR, RINA) can be carried out if required. In addition, Habonim also offers optional NDT testing including impact testing at -196°C as well as ultrasonic and radiographic examination.
Habonim's smart design combines all the benefits of top entry access, fully bidirectional sealing, fire-safe construction, and high cycle with superb atmospheric sealing in a very simple and easy maintainable inline valve — all at a reasonable cost and delivery times required to best support small scale LNG systems, system builders and operators.
The advanced 50 series Top Entry trunnion ball valve from Habonim is optimized to perform under extreme conditions and drastically lower cost of ownership by greatly simplifying maintenance. Now, inline maintenance is fast and easy.
See how it's done: